ICYMI Darlings, it's Scorpio Season and I'm feeling downright devious.

The cool air of fall can be revitalizing if you let it, readying us for the changing seasons. Preparing us for transformations. Lucy Hale said it best this week on Instagram: "The trees are about to show us how lovely it is to let dead things go"

And I'm so ready. I've been busy letting myself feel the weight of the burdens I carry and the emotions that drag me down, and I've felt a similar dark energy surrounding the lives of so many of the people I care about as well.

As we tap into our angers, our sadnesses, our joys and our pains, as we scream and cry out a furious and frustrated "ME TOO," this week asks us to channel that energy into a cleansing fire. To not forget our past lives and our stories, but to fuel ourselves with the power of them. To use them as a reminder and not a definition. I'm ready.

It's time to light up the world.

Won't you join me?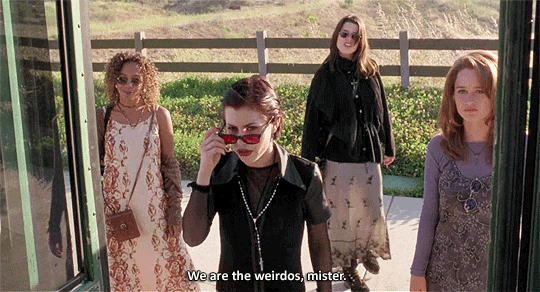 --------------------------------


To read: I'm ramping up for vacation next week (to Paris! Eeee!) and it could not have come at a better time. I'm looking forward to recharging my batteries and gearing up for lots of upcoming collaborations (get excited!), but during the downtime I'm making an effort to read more books by women of color. Next up on my reading list? Little Fires Everywhere by Celeste Ng. Are you reading? Have you read? I'd love to start a discussion group if folks are interested.

To watch: STRANGER THINGS SEASON TWO (of course). Also, Practical Magic for all those ~Samhain Vibes~
To do: Join us for some serious healing vibes! We still have space in our upcoming yoga + guided meditation + SNACKS Curar x Puerto Rico event that will raise funds for Puerto Rico. It's going to be absolutely beautiful. Sign up through Eventbrite, here.

Want to light some shit on fire? The lovely Kim Pendleton is leading a #MeToo event where we will literally burn away our fears and worries. Learn more here.

To listen: My birthday is next week (hayyyyy Scorpio queens!), so I'm celebrating with friends tonight before I take off. Thought you'd all enjoy some party vibes as it is pre-Halloween Friday. Enjoy Neon City, below.

Xoxo!